[NEWS] CE Migration from CE 0120 to CE 1639
2020-05-22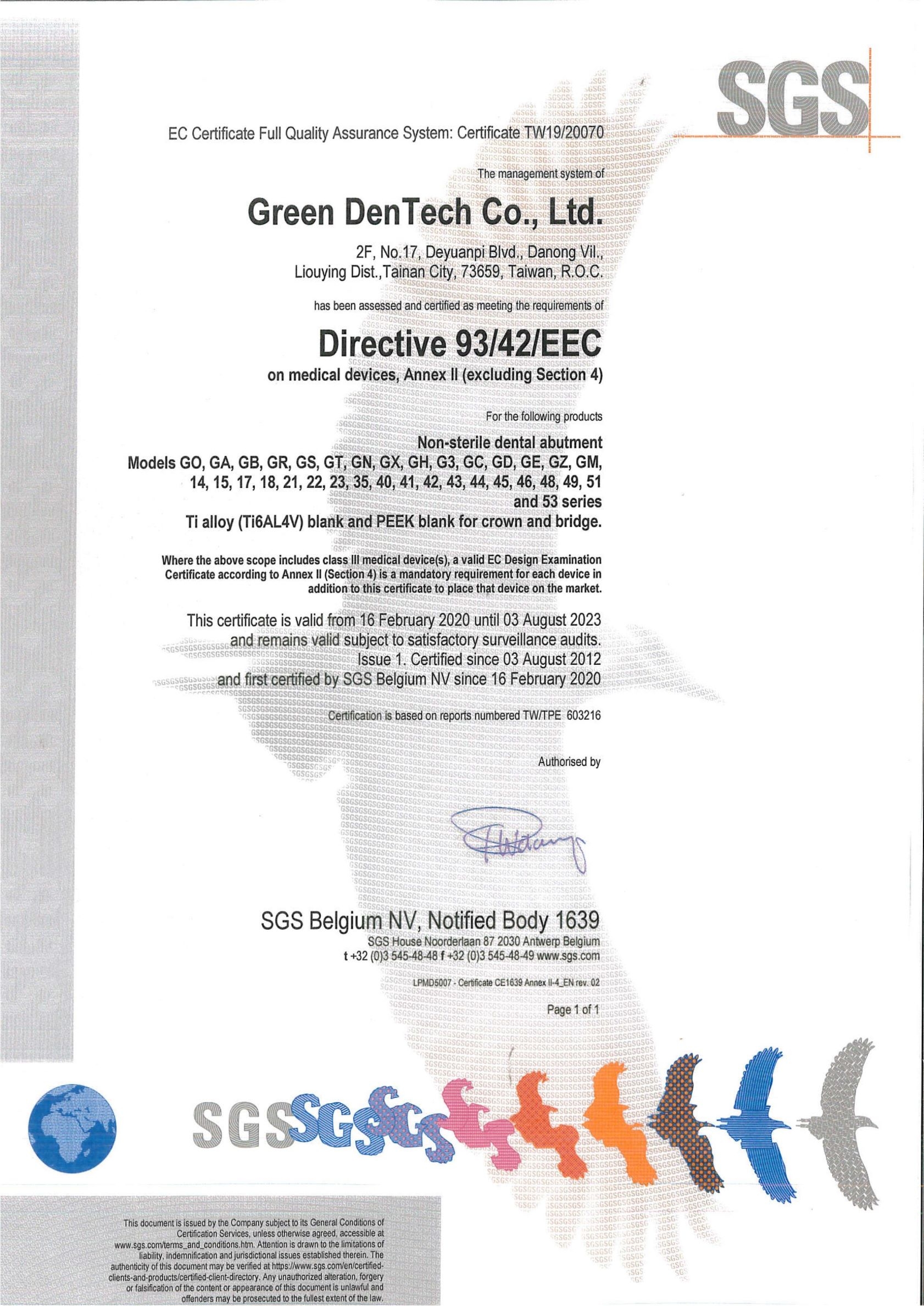 In response to the Brexit, please be informed that since the 16th December 2019, Green DenTech's CE notified body has been changed from SGS UK (CE0120) to SGS Belgium (CE1639).


This change will NOT affect the Declarations of Conformities, but the labeling and certification. All the changes are more regarding administration issue and will NOT influence product quality or our service.
The migration/transition period will last up to 6 months. Within the transition period, the previous CE 0120 certification, labels, and documents are all valid. Green DenTech will continue updating the latest work status for our customers. If any question, contact us.